NYS Outdoorsmen Hall of Fame Honors North Country Sportsmen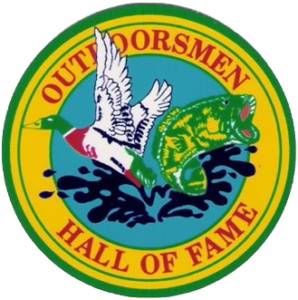 The New York State Outdoorsmen Hall of Fame proudly announces that it has inducted 11 new members for 2019. Selection for the Outdoorsmen Hall of Fame does not represent individual achievement, but rather service to the causes of conservation or outdoor sports. The NYSOHOF is an organization dedicated to honoring those individuals who have spent many years preserving our outdoor heritage, working for conservation, or enhancing our outdoor sports for future generations.
All of these outstanding individuals, and others, will be recognized at the NYSOHOF Annual Banquet at Theodores Restaurant in Canastota on Saturday, April 27, 2019. Family and friends are invited to join in this evening of celebration. Registration and social hour will begin at 5 p.m. and dinner will be served promptly at 6 p.m. For reservations call 315-829-3588 or e-mail sfcf@tds.net by April 21.
Two of the deserving new inductees are Ed Gardephe and Kenyon Simpson, who are from the North Country. One person who is already an inductee but is receiving a special award is William Lloyd of Herkimer County.
Ed Gardephe (Clinton County) has been a leader in many conservation causes for decades, including involving 4-H in bluebird education and bluebird house building at the Conservation Field Days. Through the Cooperative Extension Program he involved youngsters in building and taking home over 4,500 nest boxes, earning him the nickname of "Father Bluebird." He initiated the Bluebird Nest Box Program at schools where students worked on nest boxes, placed them on school property and monitored the results. He also worked organizing and teaching young and old about the Pheasant Rearing Program. Gardephe became the first 4H Shooting Sports instructor in the Hunting and Wildlife Discipline and trained new instructors.
Gardephe was a founding member of the Foothills Trapper's Association and developed a training curriculum and trained many new instructors. He worked with the plan to develop a trapper training curriculum and trapper certification. As New York State developed a trapper training and certification, Ed Gardephe worked to help establish it for students and instructors. Thousands of youth have learned history, ethics, and techniques from Ed Gardephe. He was one of the leaders of trapper training and his written curriculum and displays are still used in trapper education today.
Kenyon Simpson (Warren County) is one of the grassroots instructors and members of the steering committee of NYS 4H Shooting Program. He had enormous influence over leaders and youth in the Tri-City region of the NYS 4H Shooting Sports Program. Simpson was a recipient of the Crosman Champion of Youth Marksmanship Award which is given annually to the person exhibiting commitment to excellence in youth shooting education. His work and influence have carried over into being a Hunter Education instructor for 40 years.
His interest in muzzleloading has led him to become President, later a Director, and major instructor in the National Muzzleloader Rifle Association, and an award winner in many shooting programs. He has instructed and taken many youth and volunteers to several different national level shoots. Kenyon Simpson is a Living History instructor at national and state levels and is frequently conducting seminars or instruction on basics or the appeal of muzzleloaders. He is a recipient of the national 4-H Wildlife & Fisheries Recogniton Award. If there are people to be educated in muzzleloading, taught the essentials, or helped to improve their marksmanship, you are likely to find Kenyon Simpson in the middle of the group.
The NYSOHOF also has several special awards that are given periodically to deserving individuals or groups. One of these is the Dave Pierce Memorial Award given to someone for outstanding work with youth. This year this award is given to William Lloyd (Herkimer County) for his initiative in founding and establishing funding for the Janice and Paul Keesler Memorial Award which awards scholarships to deserving college youth pursuing a degree in some form of wildlife management. So far nearly $30,000 in aid has been given to deserving college students.